Christmas Cantata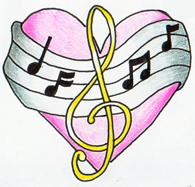 Every year, we celebrate the coming of Christ not only through the lighting of the Advent candles but through our annual cantata which is the telling of a story through music. Our congregation is blessed to have a magnificent pianist, April Kwon, who makes every piece of music resonate within but also simply come to life.
With narration from Lon Summers, the choir will be singing "Were You There on That Christmas Night?" by Lloyd Larson as well as the following songs:
"Bethlehem"
"Never Been a Night Like This!"
"Sing We Now of Christmas"
"Welcome to Our World"
"Glory to the Newborn King!"
The songs will be performed by our talented choir members:
Soprano: Michelle Bourianoff and Ruth Elswood
Alto: Anna Tapsak, Doris Lowe and Lisa Terbay
Tenor: Jon Zinn
Bass: Juan Zalles
The cantata is not only an opportunity to hear beautiful music but to hear the story of the coming of the Lord in a different format. Please join us on Sunday, December 14 at 10:30 for the special occasion.
What's Mine is Yours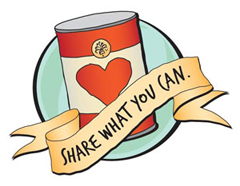 Part of what we believe is important in spreading the word and practicing our faith is giving back to the community. One way to do so is through our food pantry. It occurs every Tuesday between the hours of 11 a.m. and 1 p.m. A wide variety of non-perishable goods are available and anyone from any area of town is more than welcome to come.
The pantry is most full during the first two weeks of the month as that is when it has been freshly stocked. However, coming by the remaining Tuesdays will certainly give you enough items to feed yourself and your family.
Upon your first visit, some form of identification is required but not necessary subsequently. However, being a small church, we require that only one visitation a month is permitted so as to serve as many people as possible as serving others is what God wants us to do.
Welcome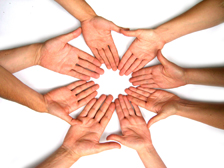 If you are looking for a warm and friendly place to worship and don't want to get lost in the crowd of a large church, Hyde Park Presbyterian Church may be what you are looking for. We are a small church with a big heart. Our members and friends are very welcoming and will make you feel at home. Our pastor delivers inspiring sermons which provide us with something to think about and to apply to our daily lives in the upcoming week. We also have gifted musicians who enhance our worship services with wonderful music.
Located in the historic area of Hyde Park, we have been serving the Austin community for over 100 years. Although we are a small church, we take pride in the number of outreach programs that we participate in and support.  Our worship service is on Sunday morning at 10:30 a.m. and we would love to have you visit.
What People are Saying about Hyde Park Presbyterian Church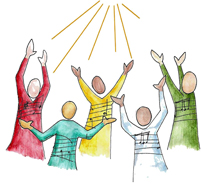 "What a wonderful and warm place. I felt at home the minute I walked in the door. The diversity of the crowd was nice and everyone was so kind and friendly. It was just a great atmosphere overall!"
"There is a sweet, sweet spirit in this church. Everyone including the pastor, the musicians and the congregation made me feel very welcome. The sermon was delivered in a way that made it very relevant to daily life. In this day and age of mega churches and glossy ministers, I really like Hyde Park Presbyterian Church's simple style."
"A beautiful church, good service and people that are very delightful and accepting."
"The people of HPPC make my home away from home. When I enter the sanctuary, I am always greeted by smiles and familiar faces. The dedicated members light the candle to symbolize our continued faith. The care of the buildings and grounds reflect the beauty and love of the people. I am so grateful to call HPPC my church, my home."
"My son and I chose Hyde Park Presbyterian Church because it has a small congregation and also found everyone to be very friendly. The pastor is very loving and caring as well as always available to listen whether she has known you for years or you have only visited a time or two. When the passing of the peace comes around, each person reaches out for one another's hand and/or exchange hugs and everyone is made sure to feel as if their presence is appreciated."
Children's Time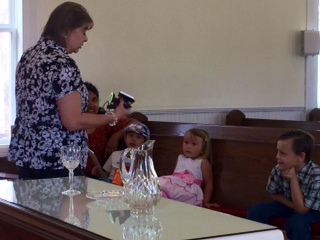 Each week, time is taken for the children who attend church so they may learn about things which are valuable to them both now and in the future. The focus is always on how to treat others, growing up to be strong, caring, giving and kind spirited individuals. The lessons always connect to the sermon and are directly related to God's message yet in a special and fun way that a child can understand.