April 17th     Maundy Thursday
Worship Service  7:00 p.m.
April 18th     Good Friday
The sanctuary is open from 11:00 a.m. – 1:00 p.m. for prayer and meditation
April 20th     Easter  Sunday
Easter egg hunt and flowering of the cross at 9:30 a.m.
Worship Service at 10:30 a.m.  Rejoice with us in celebrating the risen Christ.
NOW YOU CAN SHOP AT AMAZON AND HELP THE CHURCH AT THE SAME TIME.
Simply type in the item that you are looking for on the "Keyword" line in the Amazon box below and click "Go."
You will then go directly to Amazon.com and can shop as you have in the past using your own account.
The church will receive 4% of every purchase made.
Thanks in advance for your help.
<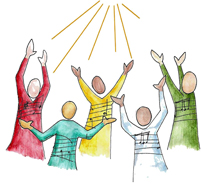 "What a wonderful and welcoming place. I felt at home the minute I walked in the door.  The diversity of the crowd was nice and everyone was so nice and friendly. It was just a great atmosphere overall!"
"There is a sweet, sweet spirit in this church. Everyone including the pastor, the musicians and the congregation made me feel very welcome.  The sermon was delivered in a way that made it very relevant to daily life.  In this day and age of mega churches and glossy ministers, I really like Hyde Park Presbyterian Church's simple style."
" A beautiful church, good service and people that are very welcoming."
"The people of HPPC make my home away from home.  When I enter the sanctuary, I am always greeted by smiles and familiar faces.  The dedicated members light the candle to symbolize our continued faith.  The care of the buildings and grounds reflects the beauty and love of the church people.  I am so grateful to call HPPC my church, my home."
"My son and I chose Hyde Park Presbyterian Church because it is a small congregation church. We also found that it is a very friendly church.  We have a very loving and caring minister who is always available to listen to you.  When the passing of the peace comes around, no one is afraid to reach over and shake everyone's hand, and if that person is a visitor, we make sure to let them know that we are glad to have them with us."
Adult Church School  9:15 am Worship Service 10:30 am Come join us!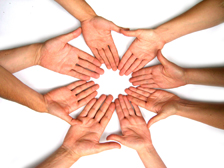 If you are looking for a warm and friendly place to worship and don't want to get lost in the crowd of a large church, Hyde Park Presbyterian Church may be what you are looking for. We are a small church with a big heart. Our members and friends are very welcoming and will make you feel at home. Our pastor delivers inspiring sermons which provide us with something to think about and to apply to our daily lives in the upcoming week. We also have gifted musicians who enhance our worship services with wonderful music.
Located in the historic area of Hyde Park, we have been serving the Austin community for over 100 years. Although we are a small church, we take pride in the number of outreach programs that we participate in and support.
Our worship service is on Sunday morning at 10:30 a.m. and we would love to have you visit.