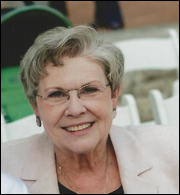 I have been in parish ministry for sixteen years and prior to becoming past of Hyde Park Presbyterian in 2002, served congregations in both Springwater and Portland, Oregon. I earned my Masters of Divinity degree from Austin Presbyterian Theological Seminary and have extensive training in hospital chaplaincy and family systems. Prior to becoming a parish pastor, I worked as a staff chaplain at Oregon State Hospital.
My main interest and calling is in spiritual development with a focus on a relationship with God and others as a means of grace.
I am married to George Bourianoff. We are the proud parents of our three adult daughters Michelle, Jennifer (deceased) and Angela as well as four amazing grandsons.